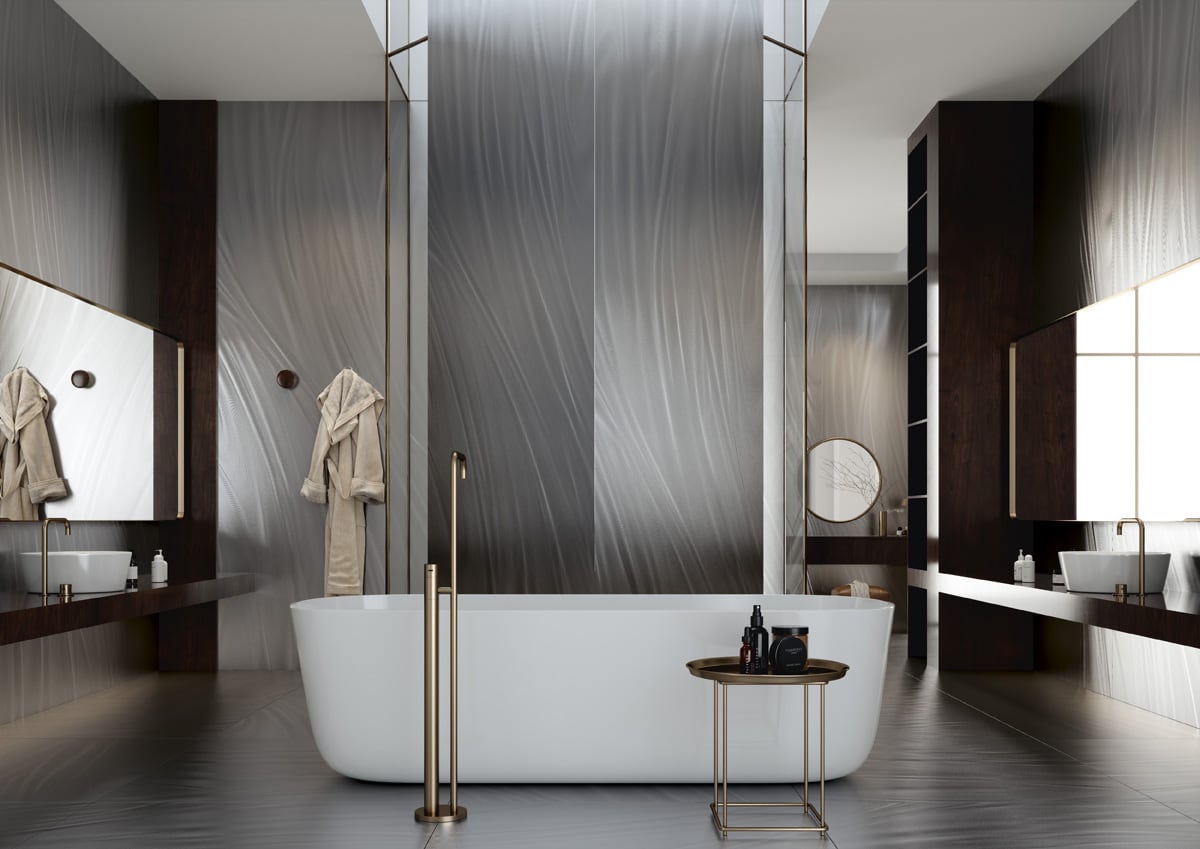 Introducing the Luce Collection
News / Sept 2021
Welcome to Luce, the new Iris Ceramica Group project designed by Guillermo Mariotto. Luce is an ambitious project that aims to enhance the versatile and eclectic soul of ceramic materials. A surface with a thousand ever-changing and iridescent faces that brings the true soul of the surfaces to the fore. An authentic tale of creativity and innovation, ideal for both indoor and outdoor applications in public and private settings.

Light has always been an extremely powerful visual tool, capable of outlining, revealing, shaping, sculpting and giving life to matter and the surrounding space. It can elevate design; it gives sinuosity, warmth and movement allowing the true soul of surfaces to emerge from the shadows. A material that the light reveals in all its richness, made of movement and chiaroscuro. A material that seems to transform itself with every glance. With light, spaces come to life and are transformed.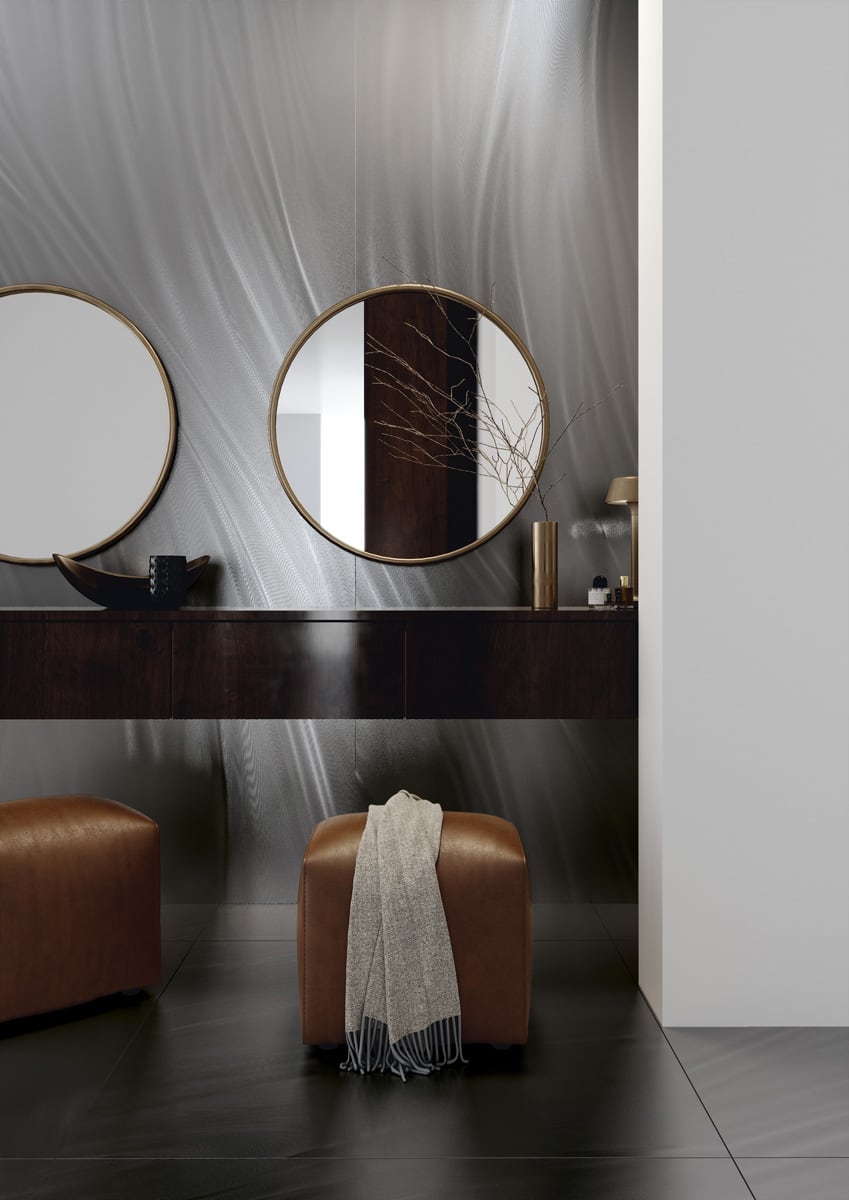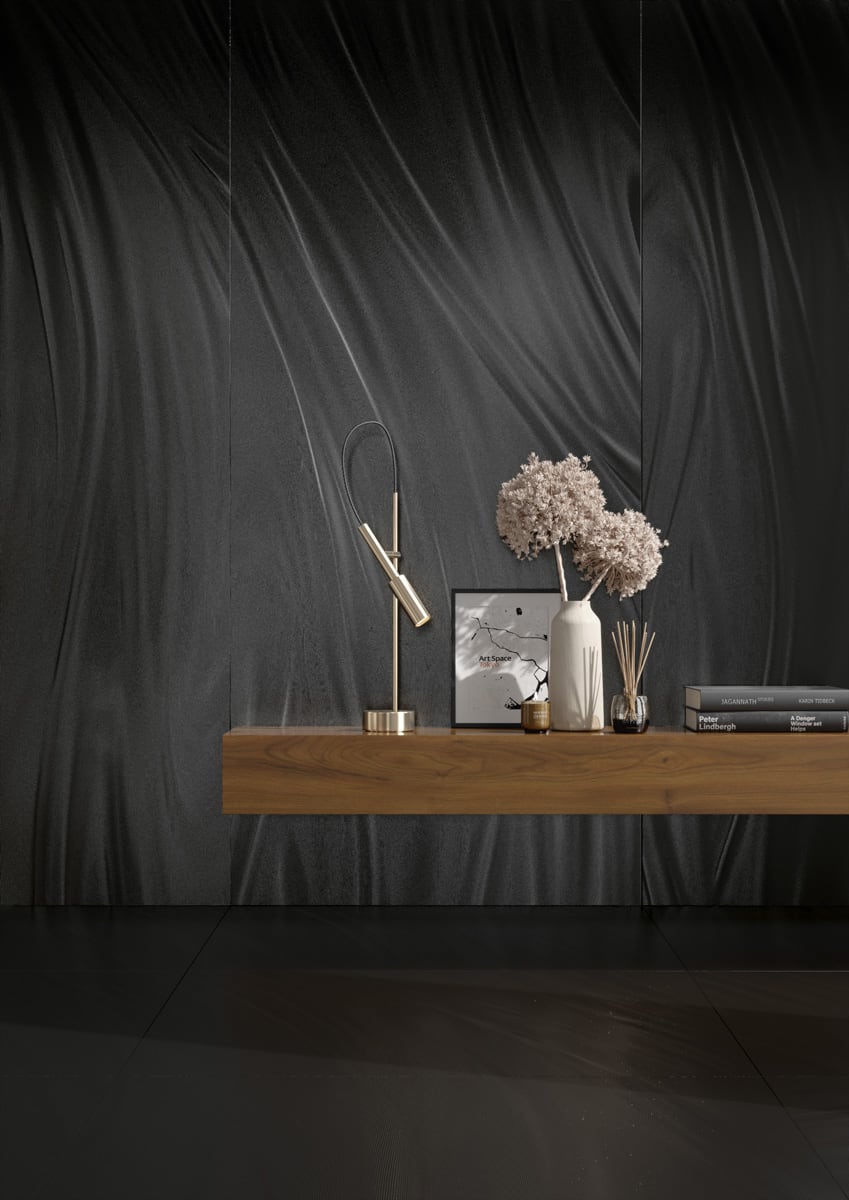 Luce
Explore the collection
no results

Get in touch
A partnership with Platform Plus
Platform Plus was launched to serve its partners. Since then the platform has been critical to the success of large format porcelain slabs in the UK. Our partners have come to appreciate that with every product sold, they are buying a solution, and not just a commodity. By listening to our partners needs and experiences, we can also ensure that our services continue to develop. To find out more about a partnership with Platform Plus or if you have any further questions, please email partners@platform-plus.com, use our enquiry form below or visit the ICG Gallery at 61 - 67 Old St, London EC1V 9HW.