Practical Formats
Light, easy to transport, handle and lay
With their practical, lighter size, new 270 x 120 cm, 120 x 120 cm, 270 x 100 cm and 250 x 100 cm formats have been introduced to make access to slabs easier for distributors and installers. For wall coverings they provide the possiblity of no cuts and significantly reduce waste from off-cuts. The practical sizes mean that slabs can also be transported on-site to upper floors via stairways.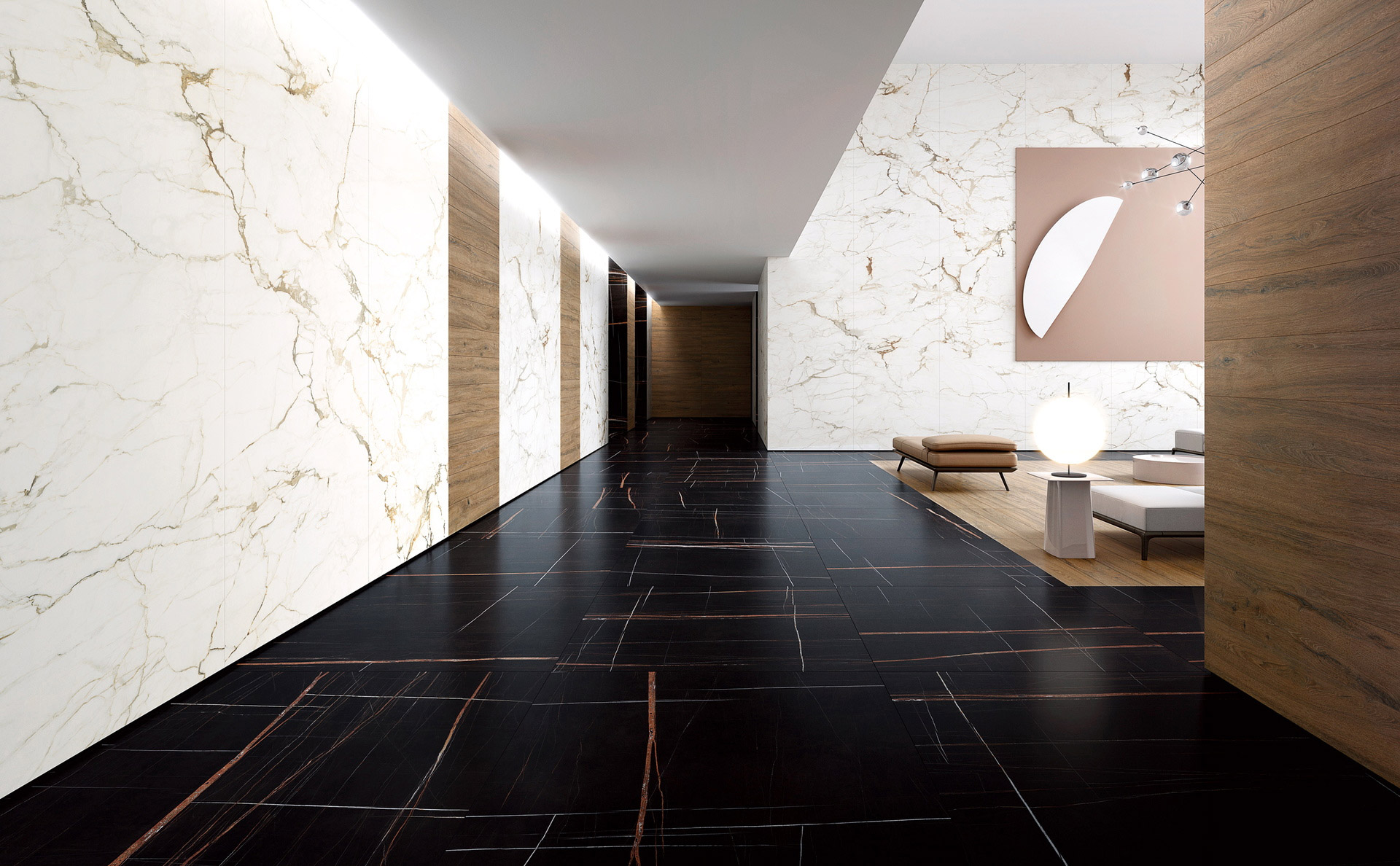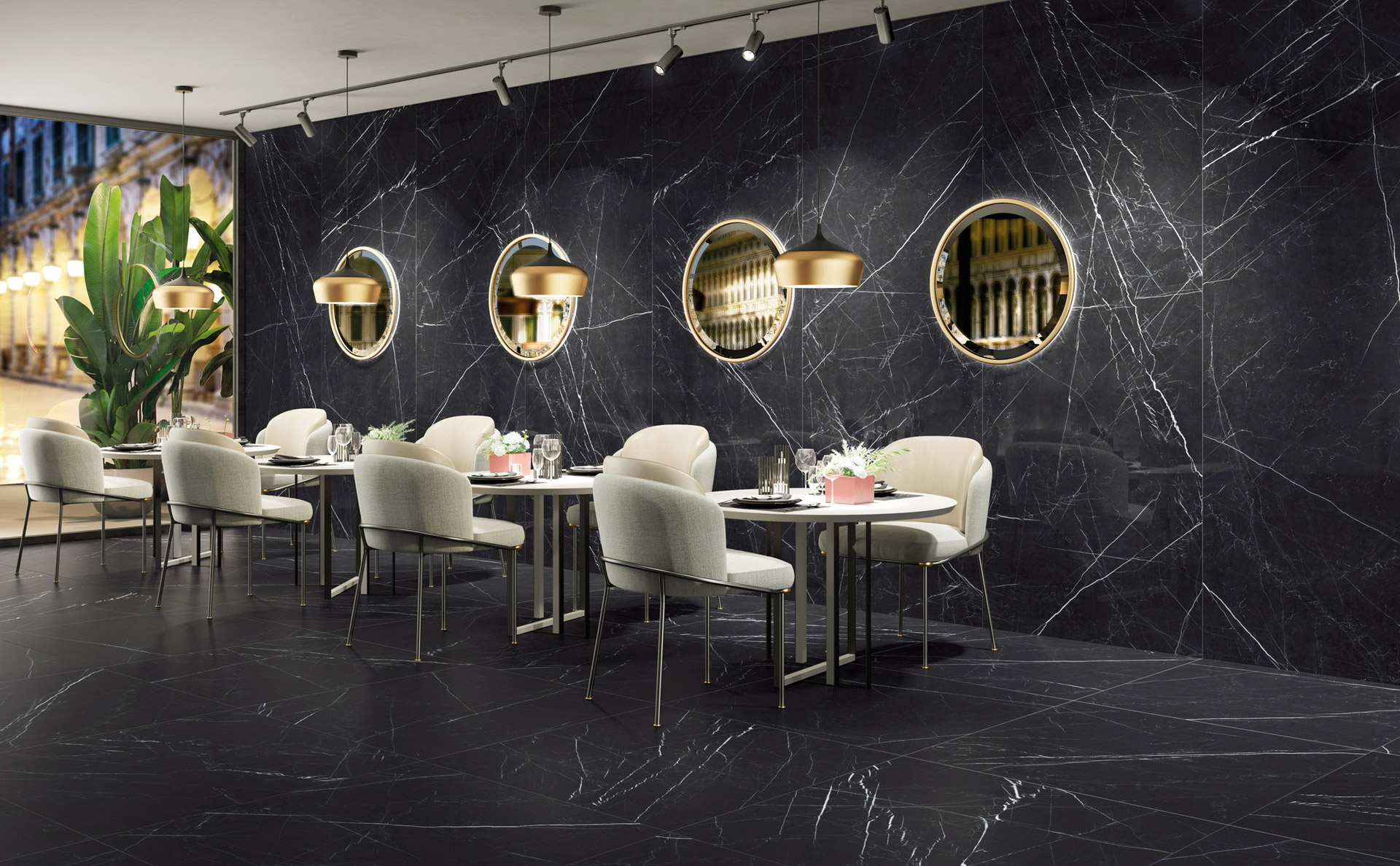 Offered as the result of feedback from our partners, 270 x 120 cm, 120 x 120 cm, 270 x 100 cm and 250 x 100 cm formats have been created to offer architects and contractors a practical format for walls with significantly less waste and installation without the need for cutting. Each colour features graphics that have been modified specifically for their size, and you can view the available colours and their graphics by clicking on the Explore Collection button below.
Interior coverings with no cutting and minimal waste.
Light and easy to handle, transport and lay.
Graphics modified specifically for its size.
Can be transported on-site to floors via stairs.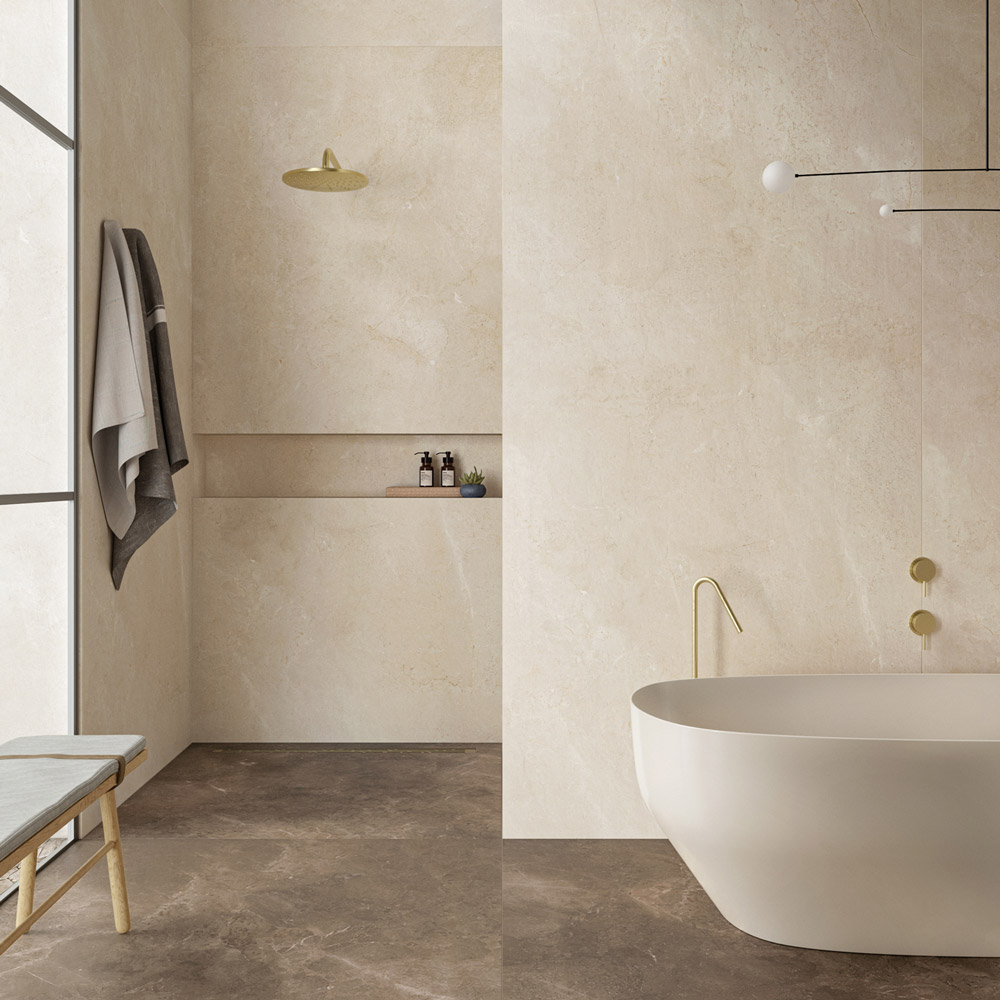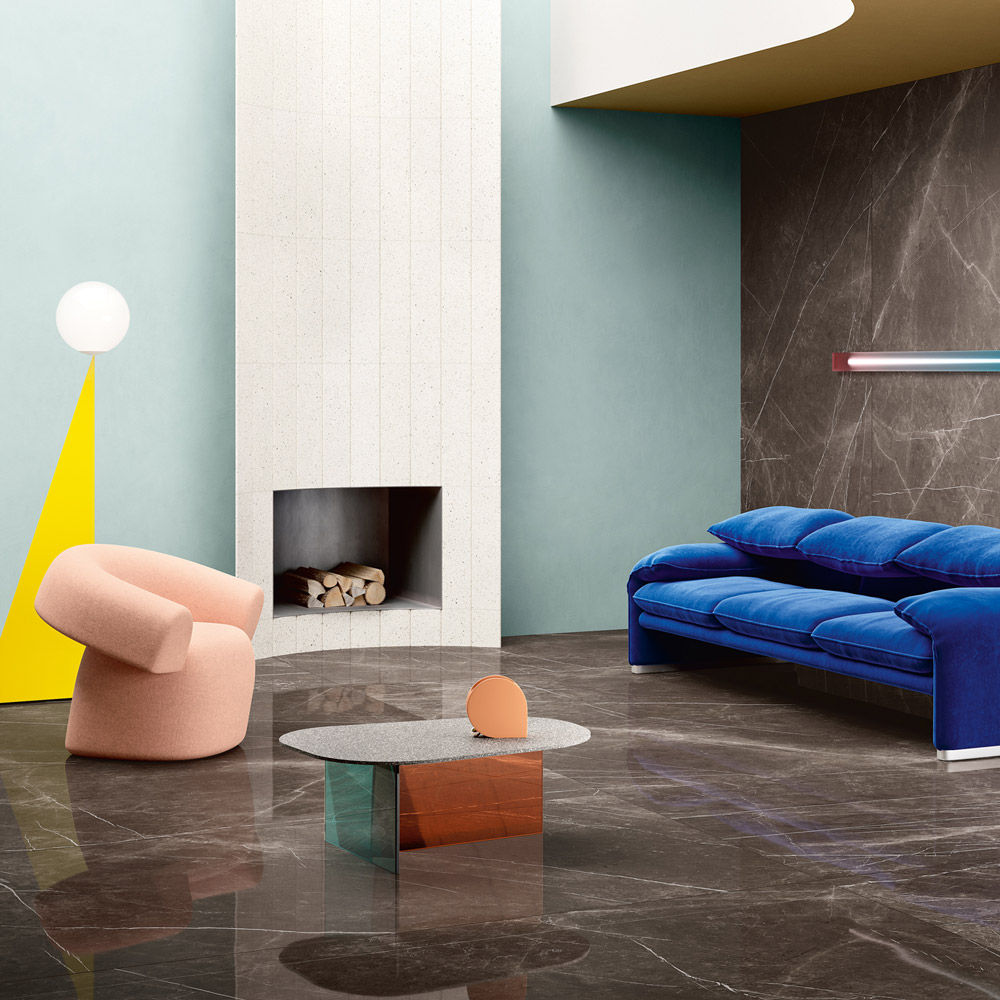 Explore Collection
View the H270 and H250 formats

Get in touch
A partnership with Platform Plus
By eliminating all barriers to entry for large format porcelain slabs, Platform Plus provides more than just peace of mind to its partners, enabling them to view the latest novelties and offer the highest level of customer care to their clients. But by listening to our partners needs and experiences, we can also ensure that our services continue to develop. To find out more about a partnership with Platform Plus or if you have any further questions, please email partners@platform-plus.com, use our enquiry form below or visit the ICG Gallery at 61 - 67 Old St, London EC1V 9HW.