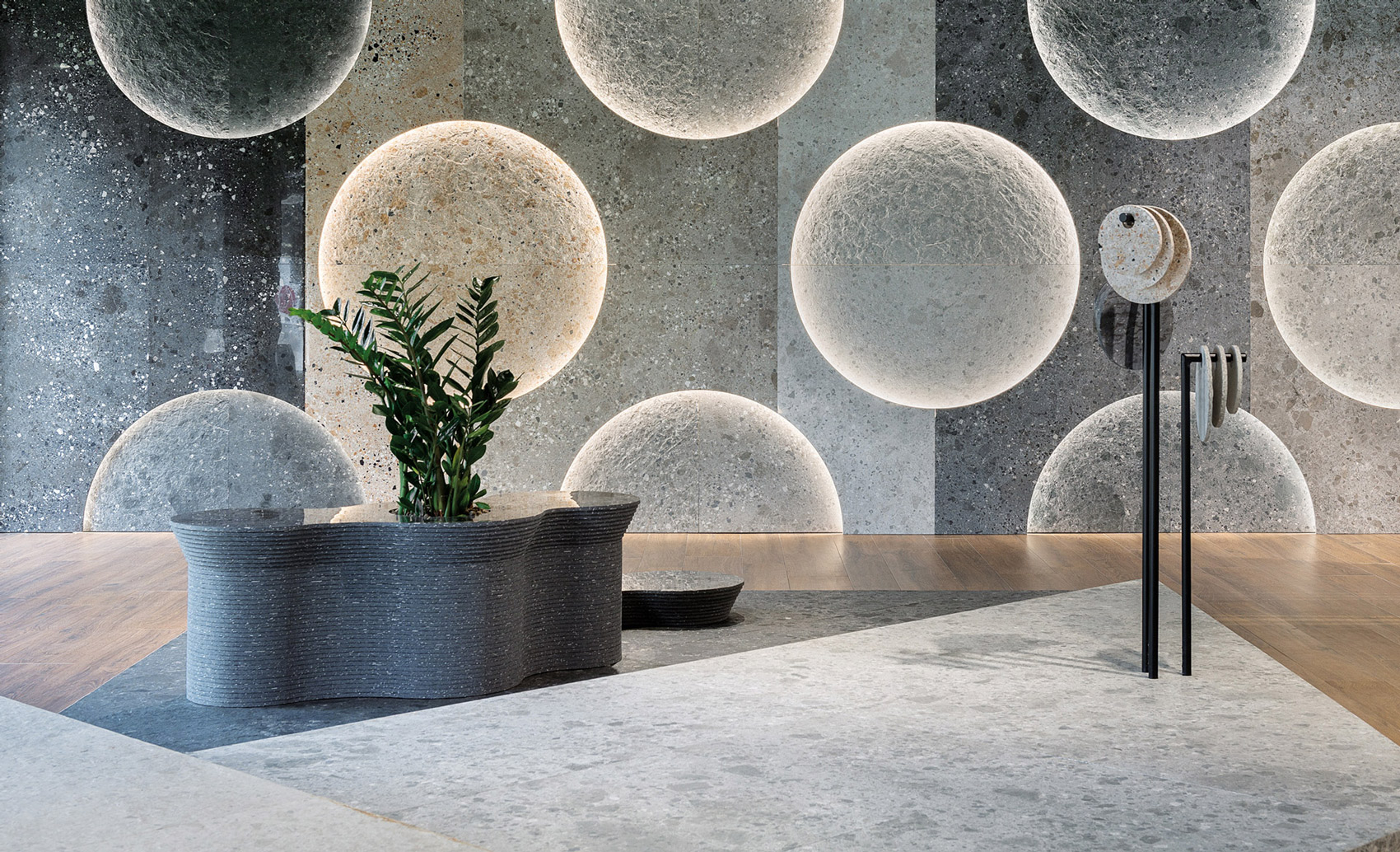 Full Body Collections
Solid, strong and uniform
True to its long-standing tradition of research and development of new technologies, Iris Ceramica Group is proud to present Full Body, a collection of full-body stone-effect tiles with surprising technical features and a timeless aesthetic.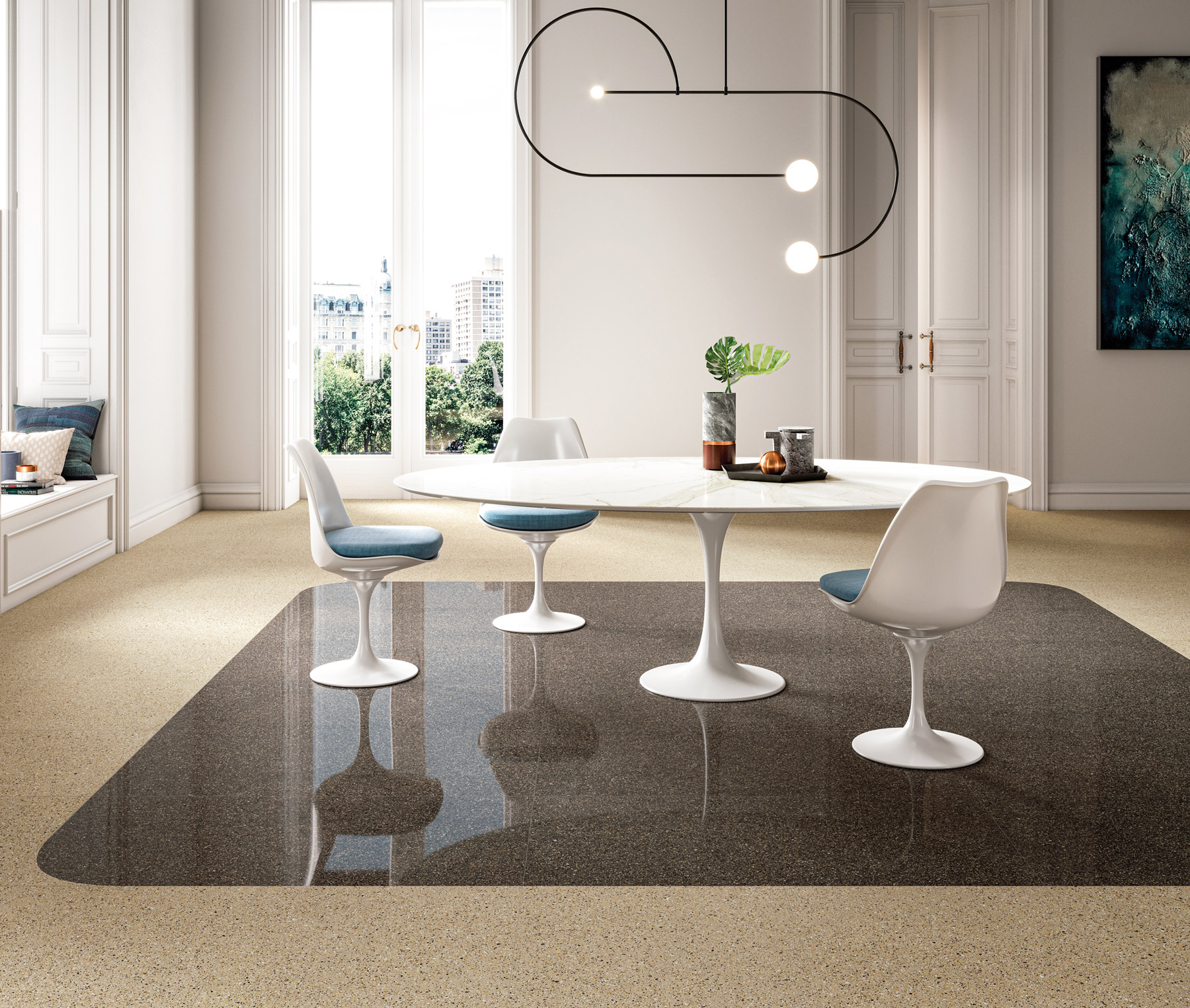 Full Body porcelain means the entire tile is composed of raw natural materials, combining the appearance of crushed fragments with the high performance properties of Italian porcelain stoneware.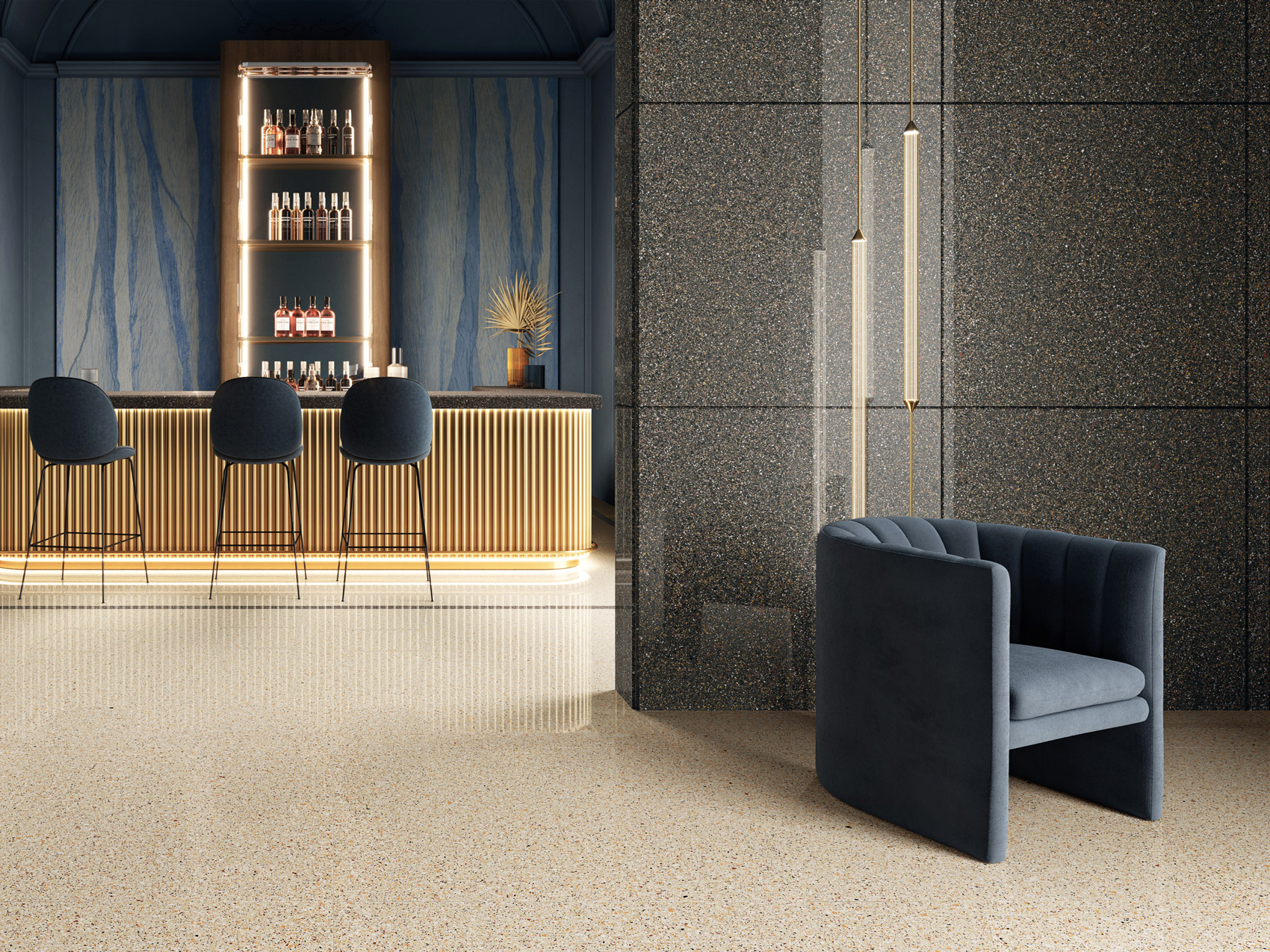 Available in a number of sizes including 750 × 1500, 1200 ×1 200, 600 × 1200 and 1000 x 1000 mm, there are formats for both large and small spaces. And with multiple colour options and three different creative styles, the Full Body Collection is a practical, high performance upgrade to standard terrazzo style materials.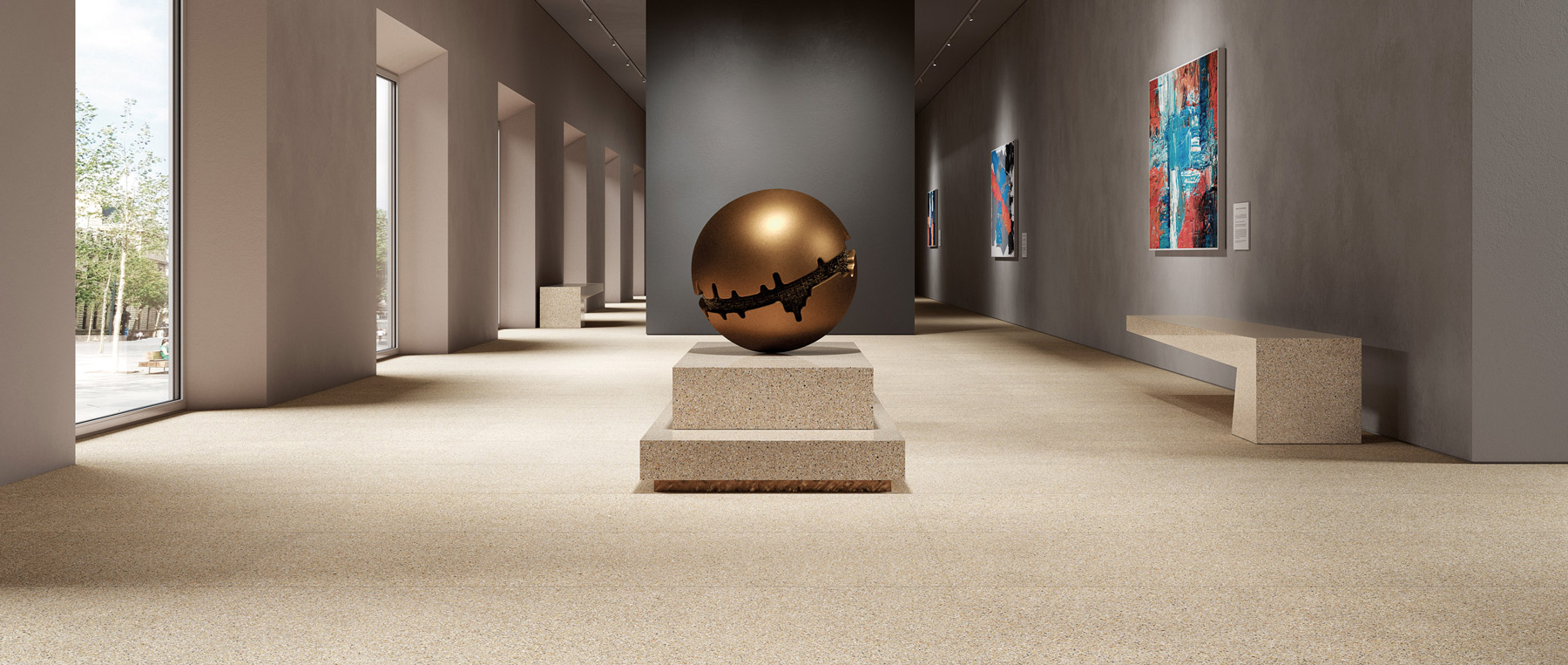 Full Body provides a robust surface that will maintain its appearance even in the event of extreme wear and damage. While a 20 mm Grip option is a stylish outdoor flooring solution, with its R11 anti-slip finish, creating perfect continuity between interior and exterior spaces.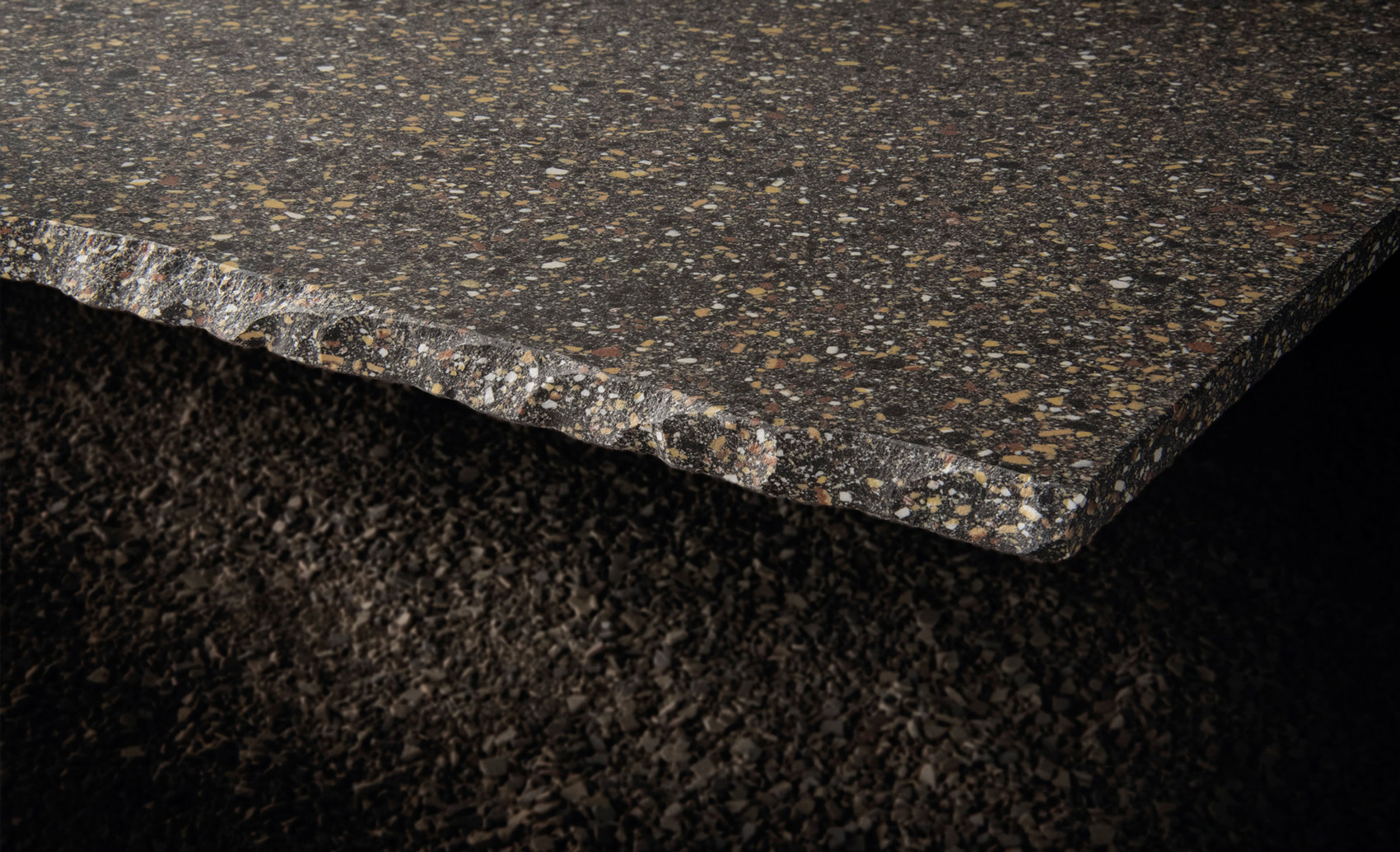 Designers can also leverage the visible edge profile to provide new and exciting fabrication possibilities.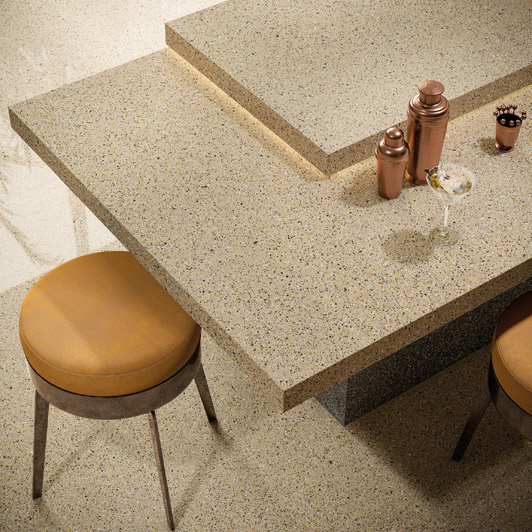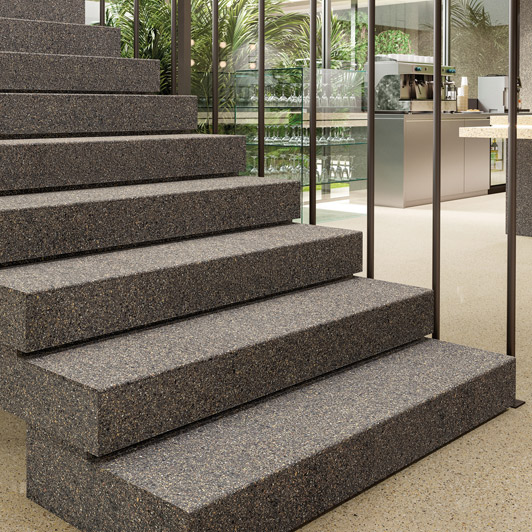 Explore Collection
Authentic full-body material.

Get in touch
A partnership with Platform Plus
Platform Plus was launched to serve its partners. Since then the platform has been critical to the success of large format porcelain slabs in the UK. Our partners have come to appreciate that with every product sold, they are buying a solution, and not just a commodity. By listening to our partners needs and experiences, we can also ensure that our services continue to develop. To find out more about a partnership with Platform Plus or if you have any further questions, please email partners@platform-plus.com, use our enquiry form below or visit the ICG Gallery at 61 - 67 Old St, London EC1V 9HW.